Perth Mediation and Counselling Services WA
Solutions for now
Yvette the Director of Perth Mediation and Counselling Services WA, has been Accredited with the Attorney General's Department as a Family Dispute Resolution Practitioner and Mediator since February 2009, working full time, for a period of 7 years. In September 2012 Yvette established the first unique Private Gender Balanced Mediation and Counselling Services. Yvette is authorised to issue Certificates as required, to enable parents to access the Family Law Court. The Clinical Counselling Services offered are from a highly academically qualified and experienced practitioner with 24 years experience who is Registered with the Psychotherapy and Counselling Federation of Australia within WA and Nationally. We are mature and confident we offer exactly the high quality reputable services you are seeking.
Yvette is in the unique position as a Family Dispute Resolution Practitioner to also be able to offer Child Inclusive Mediation by seeing children as a Child Consultant. Yvette sees children to provide feedback to parents to assist and enable them to consider the needs and best interests of their children.
Gender balanced mediation is a process where 1 mediator is female and the other is male. This is a service provided on a needs basis and following discussion with both parties at their Pre Mediation Assessment.
Operating from two convenient Perth locations, Perth Mediation and Counselling Services provide a broad range of professional gender-balanced mediation services to business and families alike.
Perth Mediation and Counselling Services staff are highly qualified and experienced. Whether you require family, neighbourhood, collaborative or post-mediation services Perth Mediation and Counselling Services should be your first call for all your mediation requirements.
Click here to read the positive feedback regarding the services provided by Perth Mediation and Counselling Services WA.
Contact Perth Mediation and Counselling Services today.
100% private and obligation-free. Yvette strives to provide a same day service response.
Phone: 0400 041 806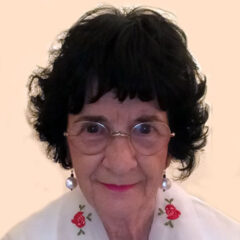 Yvette Strawbridge
Yvette is a diversely qualified and experienced Health Professional, Clinical Counsellor, Psychotherapist and Credentialed Mental Health Practitioner with a diverse range of skills and areas of expertise. In mediation Yvette works with couples, parents and corporate clients using her highly effective interpersonal skills engaging with them and facilitating meaningful and sustainable resolutions for the future, often with transformative results.
For more information on Yvette's counselling services click here.
RN, RM, CHN, CMHP, B. App Sci, Post Grad Dip in Family & Marital Counselling, Master Soc Sci in Health Counselling, Post Grad Dip in Rehab Counselling, Post Grad Dip in Mental Health, Voc Grad Dip in FDR, Clinical Member of Resolution Institute, AMA, Clinical Member of International Academy of Collaborative Professionals, PACFA West & PACFA Reg. Clinical
Client Testimonials
I came to Yvette for mediating parenting and property issues in 2019 and into 2020. She created a safe space for everyone involved at a difficult time and kept the conversation on track so we could get to an agreement. When mediation was over I felt calm, almost lighter inside with the arrangements finally clear, working and few changes needed. I am grateful to have found someone with her experience and concern for us during that stressful time. I have chosen to keep my identity confidential and asked Yvette to post this on my behalf.

I just wanted to share my experience firsthand with Yvette Strawbridge. I used one of her services which was for mediation purposes, as she does many. The mediation was between myself and my ex partner for the benefit of our two children for them to have a better functional life. I found her to be very professional with her work, fair and listening to both sides carefully to work out how our issues could be resolved. I believe the issues were resolved as best as they could and if I had to I would use her services again and would recommend her to anyone. My two children got to have their say as well, one on one with her, which I thought was a great way to find out how they were really coping with the big picture of separation of the family breaking up.

Regards Ernie De Meis

5.0 ★★★★★

Yvette was always very professional. She dealt with our split with professionalism, fairness and empathy. Yvette made the process a lot easier than what it was - Thanks, Gary

I found Yvette to be very professional, understanding, empathic and very willing to help resolve any extra issues that may arise.